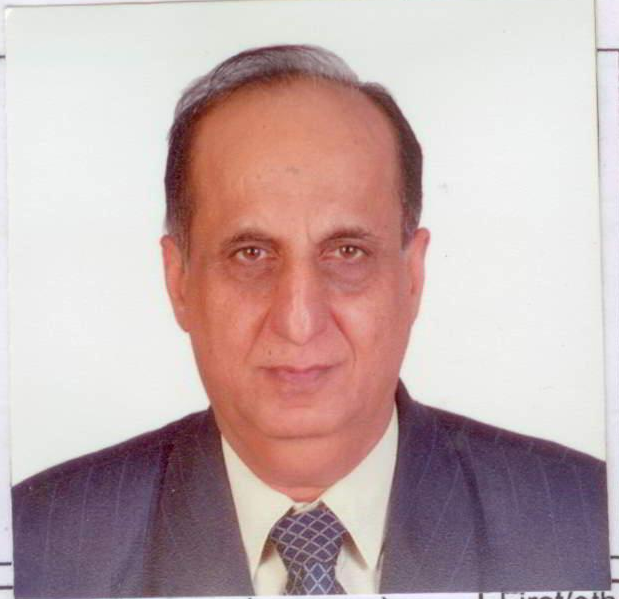 ABOUT
Journal Impact Factor: 2.32*
Research Journal of Infectious Diseases and Therapy (RJIDT) is an open access journal, aims to publish original articles in the dynamic emerging field of infectious diseases and therapy. The mission of the Journal is to be committed to publish quality research work to create an impact in the huge field of infectious Diseases and Therapy. Also aims to serve as a platform for exchange of immense "Infectious Diseases and Therapy" knowledge wealth in the field of Infectious Diseases and Therapy.
Infectious Diseases Journal includes a wide range of fields which includes research on Bacterial Infections, sexually transmitted infections, Antiviral therapy, Antibiotics, Parasitic Infections, Viral infections, Vaccines, Respiratory Tract Infections, Infections caused by animals, Advanced Therapies etc. Its discipline to create a platform for the authors to make their contribution towards the journal and to aid in receiving high impact factor. The editorial office promises a constructive and fast peer review process for the submitted manuscripts for the quality of publishing. Journal of Infectious Diseases & Therapy is an Open Access journal and aims to publish most complete and reliable source of information on the discoveries and current developments in the mode of original articles, review articles, case reports, short communications, etc. in all areas of the field and making them freely available through online without any restrictions or any other subscriptions to researchers worldwide.
The Journal is open access and publishes original quality articles on latest research, advancements including all the relevant and innovative concepts of infectious diseases and clinical developments. The Journal also accepts articles theoretical and experimental manuscripts on Infectious Diseases, HIV and AIDS Research, Human Papilloma Virus, Chicken Pox, Influenza, T Cell Lymphomatic Virus, Respiratory Tract Infections, Herpes Virus, Conjunctivitis, Infections Prevention, Yeast Infection, Viral Encephalitis, Infectious Diseases in Children, Infection in Blood, Advanced Therapies, Treatment for Infectious Diseases, etc.
The journal accepts to publish manuscripts from researchers, professors, academicians, doctors, faculties, and students globally to submit their findings, new results and exchange their knowledge. All articles will be published and archived through single blind peer-review process. Readers can access or download the published articles free of cost. Journal is following peer-review and publication under open access creative commons attribution license.
Submit your manuscript to our editorial team at editor.rjidt@researchconnect.press
Related Topics:
Adult (non-flu) Vaccines
Agriculture Biosecurity
Anthrax
Antimicrobial Stewardship
Avian Influenza (Bird Flu)
Biosecurity Issues
Bioterrorism
Botulism
BSE
Business Preparedness
Campylobacter
Chikungunya
Childhood Vaccines
Cholera
Climate Change
Clostridium difficile
COVID-19
Dengue
Diagnostics
Drug Supply Chains
Dual-Use Research
E coli
Ebola
Enterovirus, Non-Polio
Food Biosecurity
Foodborne Disease
Foot-and-Mouth Disease
Fungal Infection
Glanders & Melioidosis
H1N1 2009 Pandemic Influenza
H3N2v Influenza
H7N9 Avian Influenza
Healthcare-Associated Infections
Hemolytic Uremic Syndrome (HUS)
Human Papillomavirus (HPV)
Influenza Vaccines
Influenza, General
Legionella
Listeria
Malaria
Marburg
MCR-1
Measles
Melioidosis
Meningitis
MERS-CoV
Misc Emerging Topics
Monkeypox
MRSA
Mumps
NDM-1
Norovirus
Novel Coronavirus
Pandemic Influenza
Pertussis
Plague
Pneumonia
Polio
Public Health
Rinderpest
Rotavirus
Rubella
Salmonella
SARS
Smallpox
Swine Influenza
Tick-borne Disease
Tuberculosis
Tularemia
VHF
West Nile
Yellow Fever
Zika
The subtopics can also include the below sections:
Antibiotic Resistance
Clostridium difficile Infection
Coronavirus (COVID-19)
Emerging and Reemerging Infectious Diseases
Hepatitis C
Immunization
Influenza
OPEN ACCESS Policy
Open access is the practice of providing free and unrestricted online access to the products of research. It is dramatically changing the world of scholarly publishing. We are proud to offer flexible publishing options for international researchers who wish to make their research available as open access.